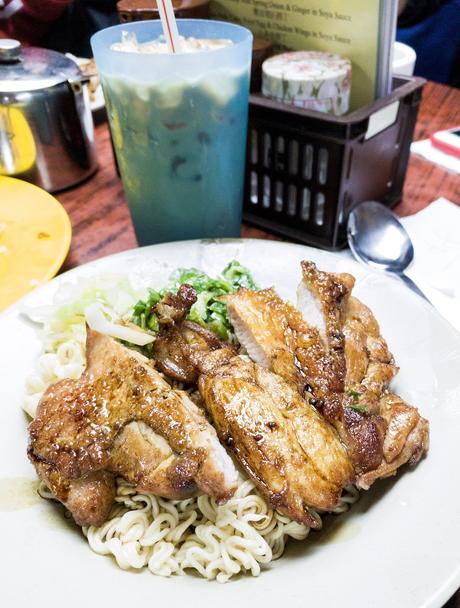 [HK] Lan Fong Yuen
on Instagram: https://www.instagram.com/p/Bp3yX7FHy4RrzHUDQUiqn6vnv_a_FmkFYw26OQ0/
Chicken Lo Ding @ Lan Fong Yuen
I was walking around HK and just happened to stumble upon this place that my cousin actually recommended to me.
Quick and dirty: grilled chicken 🍗 with green onion and ginger, doused with soy sauce, on top of instant noodles! 🍜 So quick, I was in and out within 15 minutes. So dirty, I felt like I should revoke my dietitian license 😂
On the salty side, ...