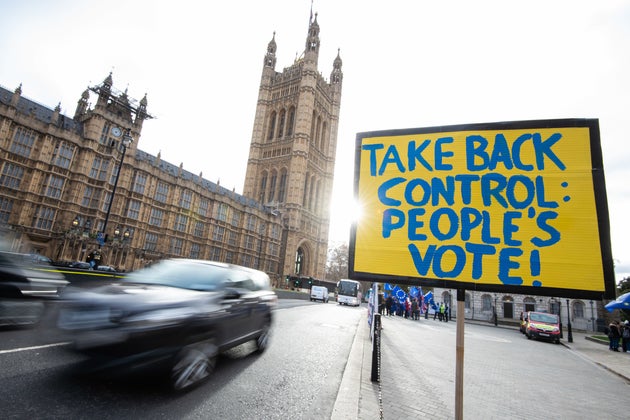 Rival Factions Gearing Up For Battle Over Brexit Plan B If Theresa May's Deal Is Voted Down
Campaigners for a second EU referendum are gearing up for a crucial 72 hours if Theresa May's Brexit deal is voted down, in which they hope to "kill off" the alternative Norway-style 'plan B' floated by some MPs.
May has promised to "move quickly" if her deal is rejected by the Commons on Tuesday, but it is unclear in what direction, and battle lines are being drawn as MPs try to put together a majority for their preferred alternative.
One Whitehall source said preparations are already underway in Downing Street for Labour to call a vote of no confidence in the government as soon as Wednesday...